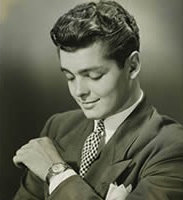 Watch Out offers a variety of unique objects: luxury watches, cigarette lighters and more – for those who share a unique passion for style and quality of material and detail. We make available a choice of the best world manufacturers such as Patek Philippe and Dupont, Lile knife and Cartier, Rolex and Gay Freres bracelet. Every Watch Out purchase is managed directly by the owners, evaluated by experts,and, if necessary restored to perfection without extra-costs for the buyer
In our selection, we have given special attention to elegance and, united with market value, offer objects that not only go beyond the passion for beauty, but represents a sound investment.
We offer you the possibilities to benefit from a rewarding aesthetic experience that is coupled with the prestige of classic items in timeless styles, always in fashion.
Watch Out offers to its clients costumer services including evaluation of single watches or collections, free estimates on repair and restorations, and restoration of wrist bands and case.
We also provide expert advice for special references and vintage materials.
We accept exchanges, even between different categories of products and we also offer the consignment option to our clients.
All professionals consulted or contracted by Watch Out for all the services offered are qualified specialists and use only original parts.
Thanks! …and have a good tour!